NEW BOATS :
JV MARINE WORLD
ONLY THE BEST BRANDS AT THE BEST PRICES!
JV Marine World sells a massive range of new boats from all the top brands. Family owned and operated for over 40 years – JV Marine World is Australia's largest boating superstore with hundreds of new boat packages on display from it's Braeside and Laverton stores. If you are looking for a quality boat package at a great price, buy with confidence from the best in the business!
JV MARINE WORLD – AUSTRALIA'S LARGEST BOATING SUPERSTORE!
Proudly family owned and operated for over 40 years. If you are looking for the best brands in boating at the best prices make sure you visit JV Marine World. We have a massive range of quality New and Used boats on display all year to suit all types of boating applications. From Small Tinnies, Runabouts, Side Consoles, Centre Consoles, Cabin Boats, Bow Riders through to the monster Offshore Fishing Boats!
ALL THE BIG BRANDS: Quintrex Aluminium boats, Yellowfin Plate Offshore, Revival Fibreglass Boats, Four Winns Bow Riders and Cruisers, Jeaneau Merry Fisher, Mercury Inflatable Boats, Kawasaki Jetski, Mercury Outboards, Evinrude Etec Outboards, Mackay and Dunbier Trailers.
EVERYTHING UNDER THE ONE ROOF: Inside our monster showroom you will find a BCF store, Dejavu Ski Shop, Dive Shop, Cafe, Finance and Insurance Offices – Its all here under the big roof! We are your one stop shop for all things boating!
THE POWER OF CHOICE
When it comes to choosing the outboard for your new boat package we offer the best of both worlds! Mercury 4-Stroke EFI Outboards and Evinrude Etec Direct Injection Outboards all at the best prices in Victoria!
BOTH SIDES OF MELBOURNE – BRAESIDE AND LAVERTON STORES
If you are on the east or west side of Melbourne there is a JV Marine World store close to you! We are located very close to the major highways. See the bottom of this page for a map that shows you exactly where we are located.
STRATTON 'IN-HOUSE' FINANCE
Stratton Finance specialise in Boat and Jetski Finance
Best rates available from a range of lenders
QUINTREX ALUMINIUM BOAT RANGE
Australia's Number One Aluminium Boat Brand! There is a Quintrex boat to suit all purposes. These boats are Australian made and last a lifetime! Factory backed 5 year warranty and the best resale value of any boat in the market. We stock over 100 Quintrex boat packages……Check em out!
REVIVAL FIBREGLASS BOAT RANGE
One of our favorites here at JV Marine World. These boats offer amazing value! These boats punch well above it's weight in terms of quality of ride, handling and interior finish! The Revival range has boats that suit the first time family boat buyer through to the large offshore fishing boats and Cruisers! Built right here in Melbourne these boats are perfect for the southern bays and waterways. Click here to see what's in stock….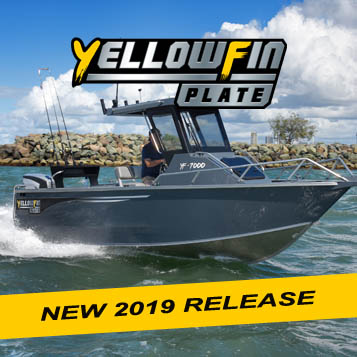 YELLOWFIN PLATE OFFSHORE RANGE
Built as tough as they come! The new release Yellowfin Plate Offshore Range are a complete redesign. 24 brand new models to choose from. New Options, Extra's and Paint Scheme's – Check em out!